Semester System:
1st Semester runs roughly September–January; 2nd Semester is February–end of the school year. The assumption is that all 1st Semester Jugheads will return for the 2nd Semester so that they can experience Juggle Jam. Please inform Paul if your child plans to participate during the 1st Sem. only. Switching/adding clubs mid-year is rare and requires consultation with Paul.
See the JUGHEADS calendar for an overview of the year.
JUGHEADS 2017-18 2nd Semester:
February 6–June 8
Our 2nd Semester session will focus a good portion of club time preparing for Juggle Jam 20 (JJ20). (Evening dress rehearsals on May 9 & 15; shows on May 18 & 19.) Please email/text Paul Arneberg with conflicts on these dates or if on any Club day your Jughead will not be able to stay until 5:45pm.
All Clubs meet at St. Stephen's Episcopal Church, Edina, except on the following days where Clubs will be held at Emmaus Lutheran Church (8443 2nd Ave. S., Bloomington, MN) : April 18, 19 and 20, 2018
2017–18 2nd Semester Cancelation Policy: 
50% refund through January 1
25% refund through February 1
$25 LATE FEE per Club for payment after February 10
Incoming Rookie Jugheads:
All families new to JUGHEADS (JH) should consult with Director Paul Arneberg before signing up since new members are encouraged to have three days' JUGHEADS camp experience before joining. New Jugheads are eligible to enroll in Thursday Rec., while Friday Rec. may be a possibility with special permission. 
*The MEA release-day juggling camp can be taken retroactively after joining. Look for registration information in September.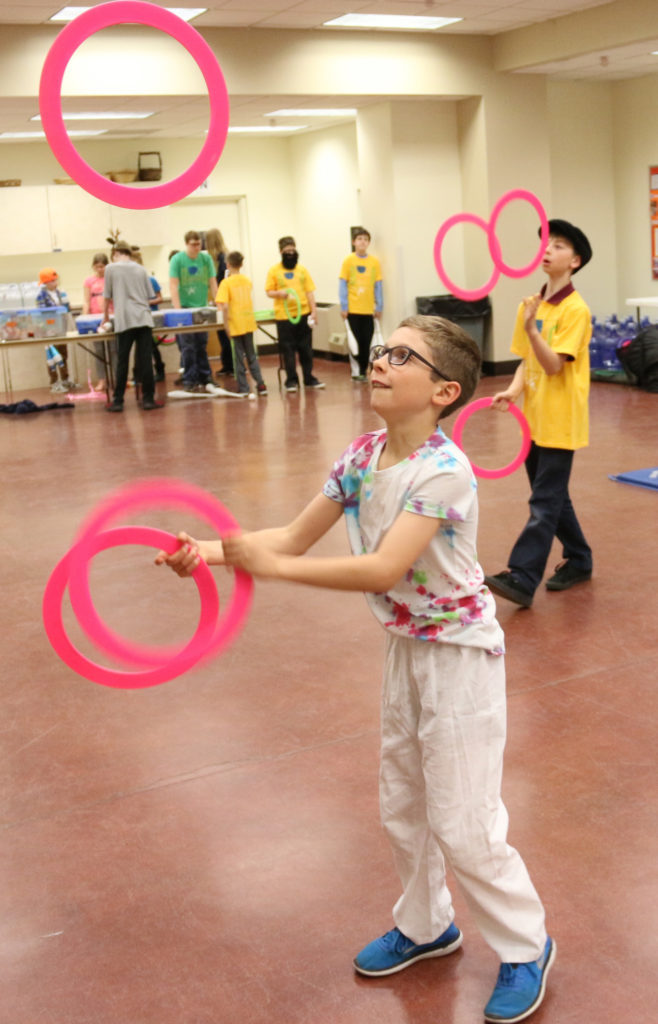 Standards:
Members of a Rec. Club are encouraged to achieve the Rec. Standards by the end of their first school year.
Advanced Standards must be achieved before joining Advanced Club.
Elite Standards must be met before joining Elite Club and admittance is contingent on space and director permission.
Admittance to Ultimate Club is contingent on an invitation from the director and a minimum of all the Ultimate Club Standards  passing standards.
JUGHEADS School Year Clubs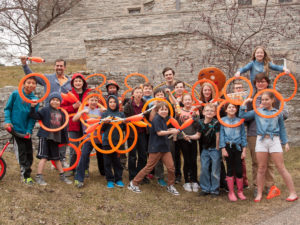 Thursday Rec. Club
Grades 2*–8. 
Range:15–30 members
Thursdays 3:00–6:00 pm
Coach: Paul Arneberg
Assistants: Peter H., 
Volunteers: Jared A., Nathan D., Lizzy V.
This recreational club is intended for jugglers in elementary and middle school. Since 2013, Thurs. Rec. has been our main entry-level "Rudy Club," with many eager to learn and invest themselves in the company. 
*2nd graders may join w/ special permission.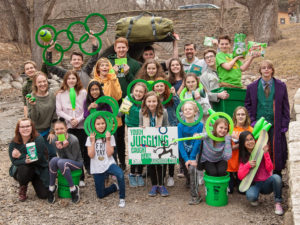 Friday Rec. Club
Grades 5*–12
Range: 20–30 members
Fridays 3:00–6:00 pm 
Coach: Paul Arneberg 
Movement Specialist: Betsy Nelson (Nov.–May)
Assistants: Joshua N., Libby H., Kayla M.
Volunteers: Peter H. (pt. time)
Friday Rec. is a hybrid between a Rec. Club and Advanced Club with eclectic friendships and a higher average skill level. Friday Rec. will likely collaborate with Advanced for JJ20 musicals. 
*3rd–4th graders need special permission to join.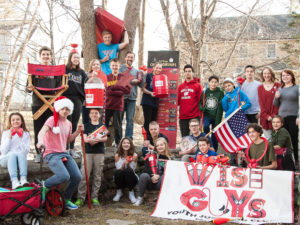 Advanced Club
Grades 6–12
Range: 20–30 members
Wednesdays 3:00–6:00 pm
Coach: Paul Arneberg
Movement Specialist: Betsy Nelson (Nov.–May)
Assistants: Mirranda M., Hans J.
Wednesday is a favorite club day in our company's history, with many Rec.-level members working hard to achieve the standards. Along with high expectations for continued progress, Advanced comes with the promise of creativity, new and deeper friendships, and more challenging Juggle Jam routine choreography. Advanced Standards must be achieved before joining.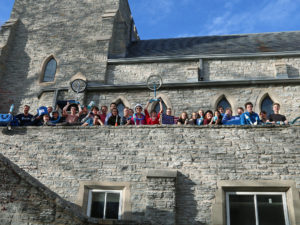 Elite Club
Grades 8–12 
Limit: 30 members 
Tuesdays 3:00–6:00 pm
Coach: Paul Arneberg
Captains: Mirranda M., Joshua N.
This club represents a significant milestone achievement for many advanced-expert Jugheads. Snack discussions, warm-ups, structure, technical workshops, years-long friendships and rousing contests & games define this weekly haven for teens.
Once Elite Standards are met, admittance is contingent on space and director permission. The 1st Semester focus is on skills and the 2nd Semester focus is on developing the Juggle Jam routine.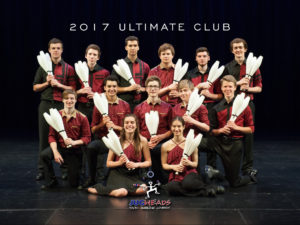 Ultimate Club
Grades 9–12
Range: 13–20 members
Thursdays 6:00-9:00 pm
Coach: Tom Gaasedelen
Captain: Laura S. 
Director: Paul Arneberg (on site)
Producer: Wendy Arneberg (logistics)
This This club offers a varsity-level experience with the opportunity to earn in-house letters in juggling! 
Each week features intense warm-ups, passing patterns, and creative choreography.
Admittance is contingent an invitation from the Director and Ultimate Club Standards met. Current members with the UC Standards should push for the SUPER Ultimate Standards  (at least 11 of them by the end of two U.C. years).
Ultimates are required to join a 2nd club (most often Elite; Advanced is acceptable) and make up absences.