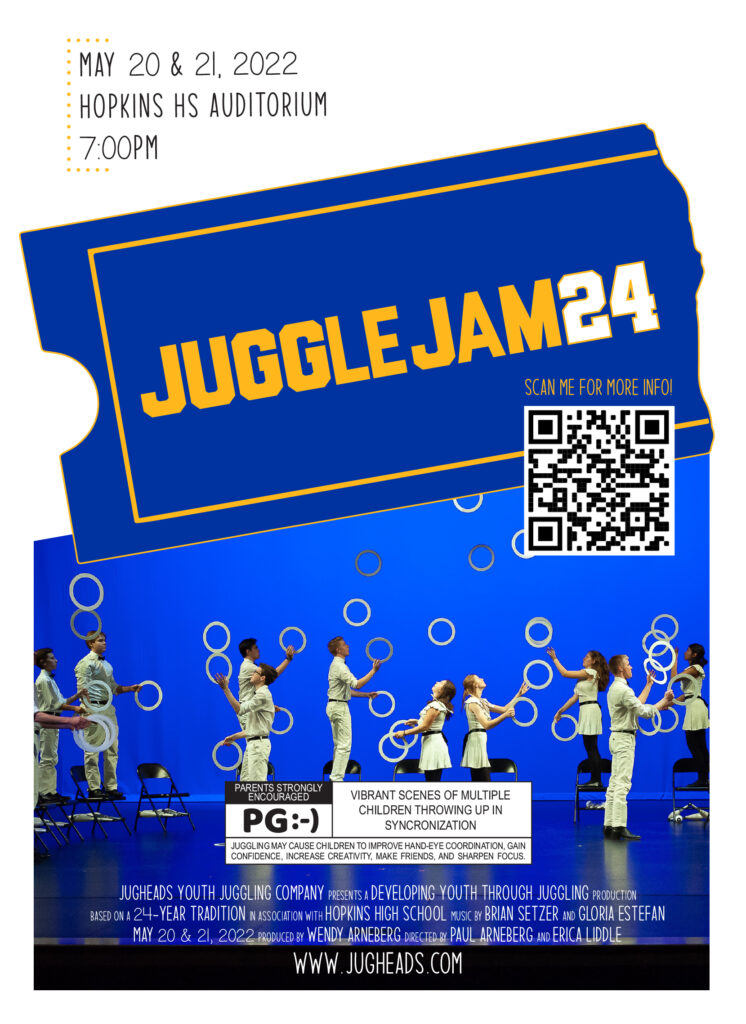 Juggle Jam is the pinnacle performance for JUGHEADS Youth Juggling Company and is the only show that features the entire cast of almost 60+ JUGHEADS jugglers! The energy and talent seen here leaves audiences inspired and amazed. The routines of JJ24 will showcase the entire company, each weekly club, and small group and solo acts.
Hopkins High School Auditorium
2400 Lindbergh Drive
Minnetonka, MN 55305

Help spread the word!
Hang a flyer at your business, place of worship, favorite gathering spot!
"This was our first experience in
watching a juggling show.  Wow! 
We were treated to a first class, entertaining,
jaw-dropping all-around awesome show!"
"Hands down the most amazing
juggling showon Earth,
and quite possibly
the best show I have ever seen, period.
I think the show integrates enough theater
for it to be considered
stand-alone theater, but this was like
theater on steroids!"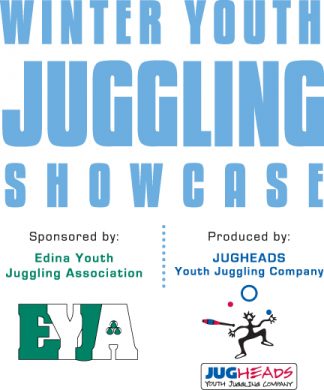 As a lead-up to Juggle Jam, JUGHEADS commissions the Student Leadership Team to direct the Winter Showcase. Through sponsorship from the Edina Youth Juggling Association, this FREE show is held on the third Saturday of March at Hopkins High School Little Theater. The show offers both valuable performance opportunity for our members and an entertaining show for the audience.
Saturday, March 12, 2022
7:00 pm
Call time for performers is 4pm.
Hopkins High School – Little Theater or
Large Auditorium
2400 Lindberg Drive
Minnetonka, MN 55305
Directions to Hopkins High School