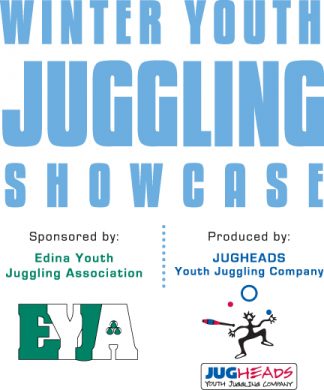 As a lead-up to Juggle Jam, JUGHEADS commissions the Student Leadership Team to direct the Winter Showcase. Through sponsorship from the Edina Youth Juggling Association, this FREE show is held on usually the third Saturday of March at Hopkins High School Little Theater. The show offers both valuable performance opportunity for our members and an entertaining show for the audience.
The Showcase is already scheduled for 2020:
Saturday, March 14, 2020
7:00 pm
Call time for performers is 4pm.
Hopkins High School – Little Theater
Large Auditorium
2400 Lindberg Drive

Minnetonka, MN 55305
Directions to Hopkins High School
IMPORTANT NOTES ABOUT THE PERFORMANCE:
The show must go on . . . 
. . . has new meaning as we make decisions about what to do about the EYJA–JUGHEADS Showcase in light of the information we continue to receive on local and national levels.
We have decided to move forward with the show with the following restrictions that in our best judgment balances the opportunity for the kids to showcase their hard work, while keeping in step with state and school guidelines:
Only performers and close family members are invited to come to the performance tomorrow night. Any emcee or performer that would like to withdraw from the performance should let student director Elizabeth know by noon on Saturday.
Hopkins Schools has generously offered to upgrade our performance space to their large auditorium. This will allow the small audience we do have to spread out and keep the 6 feet of social distancing that we continue to hear about.
The EYJA has granted additional funding so we are able to hire a professional videographer. A high quality video of the performance will be able to be posted at a later date.
Also, the Hopkins staff is going to help us LIVE STREAM the performance on YouTube through a private link. We believe all the technology is in place for this to happen. At about 6:50pm tomorrow, Wendy will send an email to the JH email list with the link to watch the live feed which will only be available for about 24 hours before it will be taken down. For those who really would have liked to attend in person, this is a wonderful way to cheer from your living room! 🙂
In addition, all the juggling clubs will have been wiped down with antibacterial wipes, and all performers will be asked to wash their hands for 20 seconds before using any JUGHEADS equipment or Hopkins microphones.
JUGHEADS has a supportive spirit and often a "huggy" atmosphere. At tomorrow night's performance, please model and practice "air" high fives. 🙂
Our traditional afterglow "cast party" at the Edina Perkins is tentative.
Thank you in advance for your support!
Paul & Wendy Arneberg, on behalf of the  JUGHEADS Student Leaders, Hopkins High School, and the EYJA Board
JUGHEADS Youth Juggling Company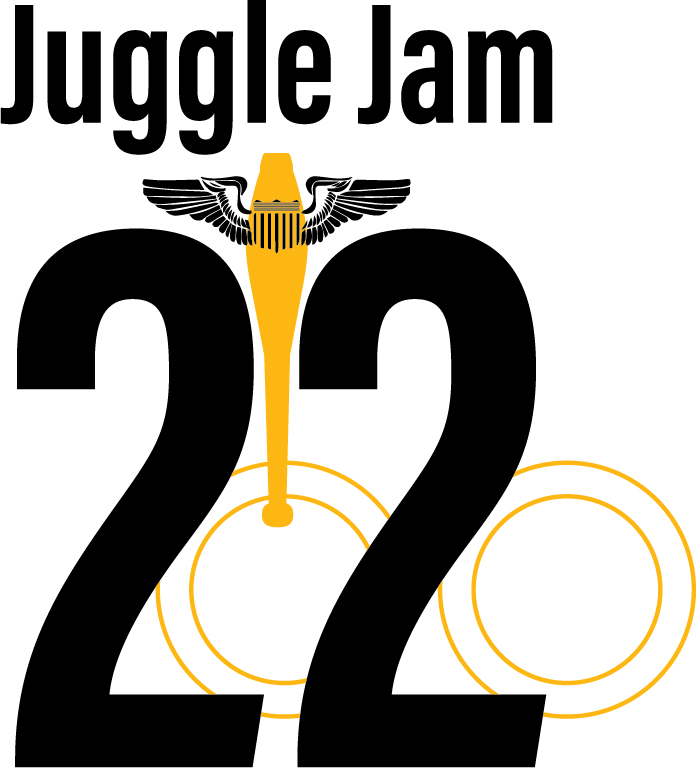 Juggle Jam is the pinnacle performance for JUGHEADS Youth Juggling Company and is the only show that features the entire cast of almost 100 JUGHEADS jugglers! The energy and talent seen here leaves audiences inspired and amazed. The routines of JJ22 will showcase the entire company, each weekly club, and small group and solo acts.
This year, our annual production of
Juggle Jam 22 will be a
video-only premiere.
The links to watch the show will be shared via our JH Journal Email list and not here or on social media. If you would like to watch the show and are not a part of our email list, please ask a current or past Jughead family to share the links with you.
The show links will be live from Friday, May 15 at 7pm through May 26.