WHY JUGGLING? Juggling helps to sharpen focus and concentration and improve hand-eye coordination. Juggling connects the right and left hemispheres of the brain, and the brain's gray matter actually INCREASES while learning how to juggle! This applies to all ability levels, from total beginner to world class professional. Juggling helps to improve athletic skills by increasing the range of motion in arms and shoulders, and it's a great workout. Kids can become better at their favorite sports by adding juggling to their talents. Even pro athletes learn to juggle to improve peripheral vision and reaction time! 
WHY OUR KIDS SAY THEY LOVE JUGHEADS: … community & sense of belonging … goal-setting … performing … the challenge … uniqueness … diversity in friendships (boys, girls, ages) … leadership opportunities … creativity … feeling of accomplishment … teamwork … can juggle anywhere… it's FUN!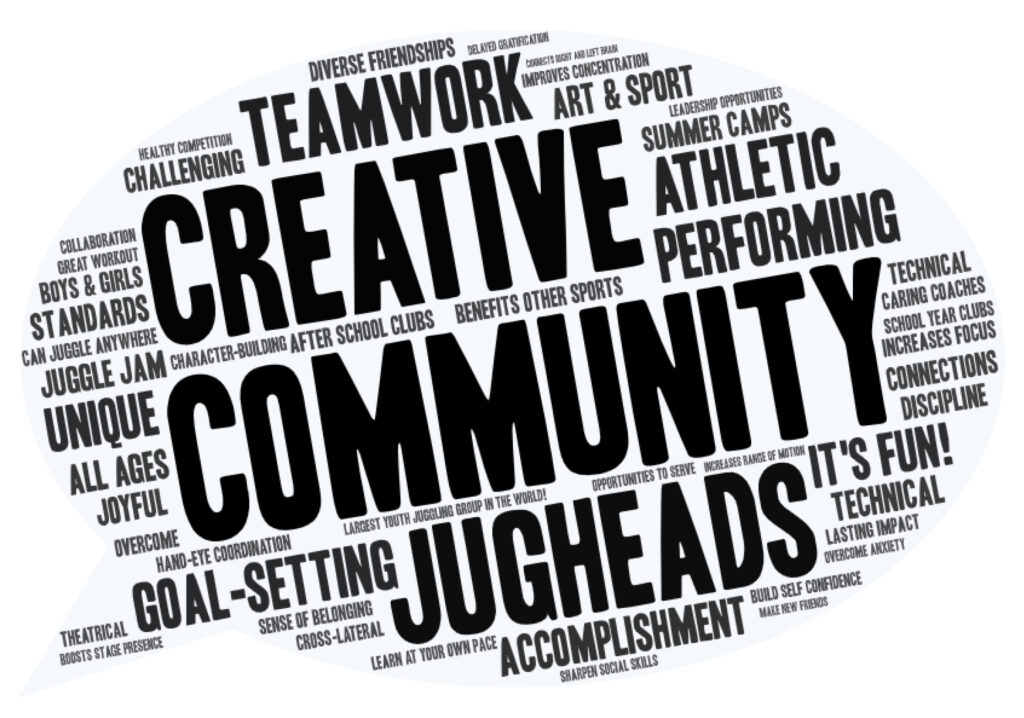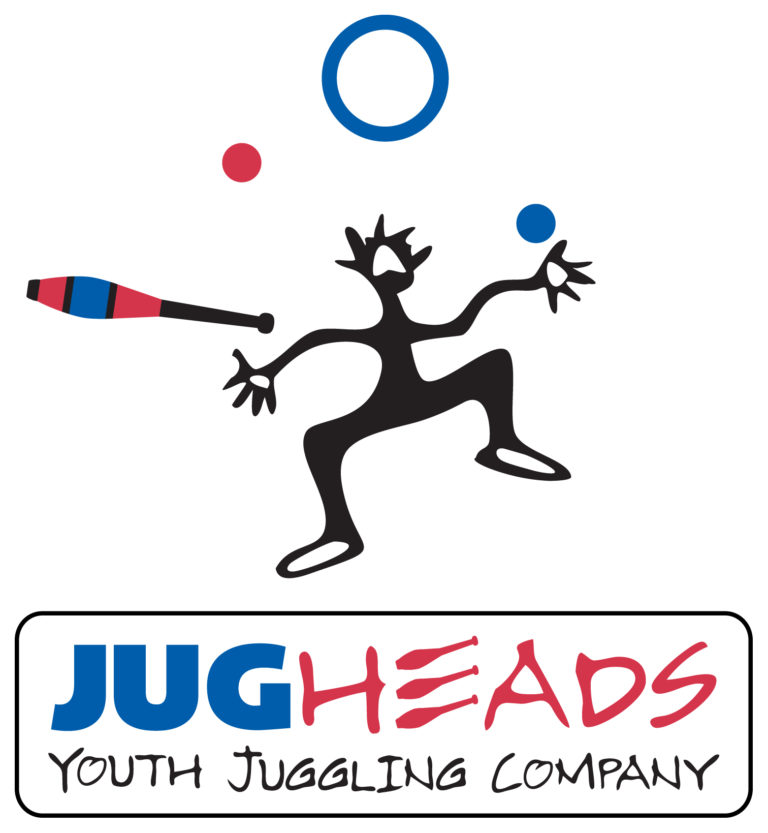 Our Company
JUGHEADS Youth Juggling Company is a unique program that develops creativity, fosters friendships, encourages goal setting and boosts confidence in youth from a variety of ages and backgrounds. And while all this is happening, kids become phenomenal jugglers! Paul Arneberg has been developing youth through juggling since 1994 when he started a small 10-member juggling club through a youth care program in Edina, Minnesota. JUGHEADS membership now ranges from 90–120 youth jugglers.
The heart of JUGHEADS lies in the long-term relationships that are built with and among youth through our after school clubs and summer camps. The average Jughead will stay in the program for 4-5 years, while the most invested can immerse for up to 11 years.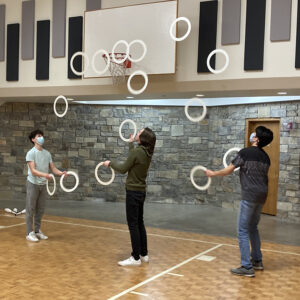 JUGHEADS After School Clubs
JUGHEADS (JH) school year juggling clubs are the core of the company, offering an opportunity for youth to learn unique skills that combine both athleticism and artistry. Clubs encourage individual and group achievement with unlimited potential for growth in dexterity, confidence, and friendships. All JH Clubs and Camps are directed by Paul Arneberg with help from a Student Leadership Team along with coaches and specialists as needed. Since an average club size is 20-25 kids, this helps each Jughead receive more personal attention and instruction. Self direction is encouraged, as is juggling at home to make the most of juggling with many peers and instructors at once once a week!


Summer Juggling
Our mission at JUGHEADS is to use the sport and art of juggling to mentor children and youth in rising grades 2-12 (plus the summer after high school graduation).
During the summer, we typically offer five weeks of half–day camps: the morning sessions (9 pm–Noon) are geared toward beginning/intermediate jugglers, while the afternoon sessions (1 pm–4 pm) prioritize advanced/expert jugglers (e.g., more self–directed and working on higher standards, club passing patterns, routines, etc.).
Two snack/drink items per half–day camp are included. (Kids staying all day may have an extra snack/drink and eat bag lunches together at Noon.)
Sign up today to reserve a spot for your child or adolescent in one of the most unique summer camp experiences offered by the largest youth juggling company in the United States.