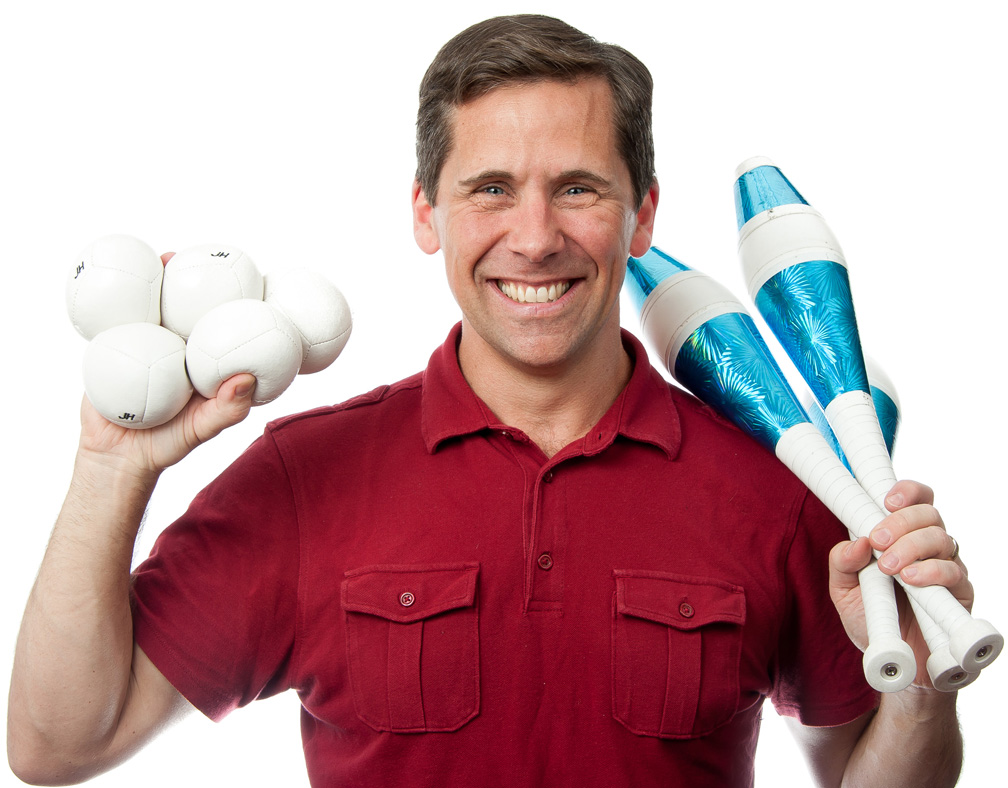 Director Paul Arneberg is in his 28th year of career youth work, 27th year of marriage, and 51st year of life. His degree from the U of MN—Speech-Communication (Radio) with Music (Vocal Performance) & Theatre (Acting)— opened the door to child care management right out of college, leading to his founding of JUGHEADS in 1994. He advises and/or leads clubs on site every day, with a supportive role in Ultimate Club (UC). Paul also leads the Student Leadership Team (SLT) and directs our annual Juggle Jam every spring. Down time priorities include nutrition & fitness (especially running), Bible study & reading, home theater time with Wendy, and Words With Friends.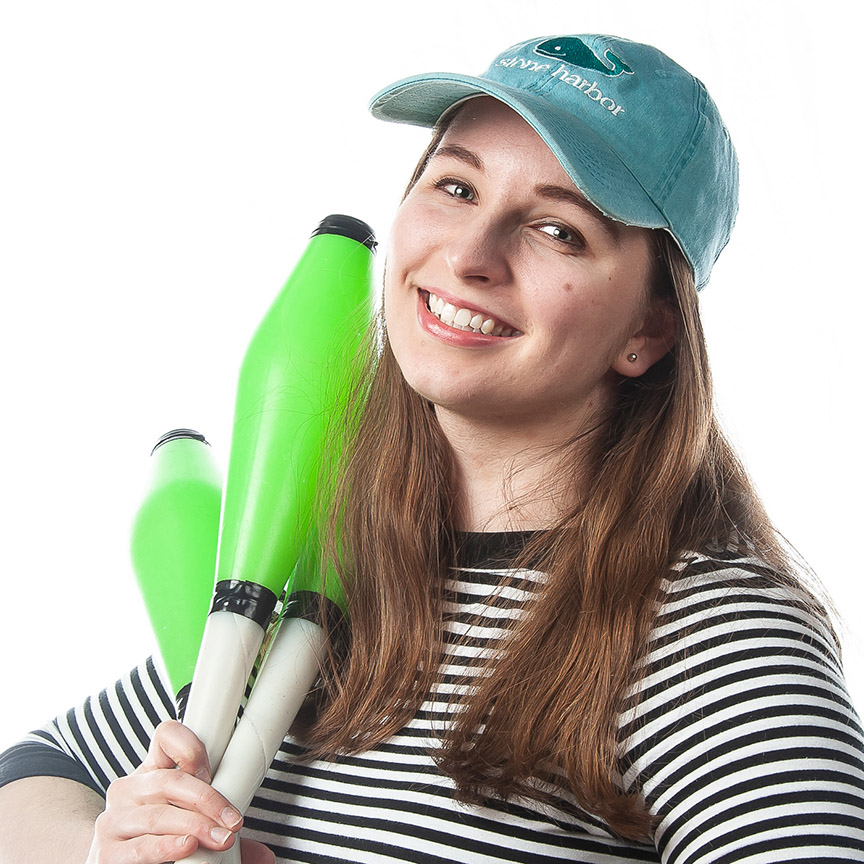 Erica Liddle

Ultimate, Elite, and Advanced Club Coach
Coach Erica Liddle was a Jughead from 2009-2014 and is delighted to return to this special company as a coach. Erica challenges Advanced, Elite, and Ultimate Club jugglers to think collaboratively, juggle cleanly, and present their skills creatively.  Fascinated by the magic that happens when kinetic, auditory, and visual mediums combine, she earned undergraduate degrees in English (Literature) and Theatre Arts (Acting and Directing) from Dordt University. In addition to coaching at Jugheads, Erica works at the bakery Patisserie Margo. She also stage manages periodically, dabbles in lighting design, and loves to bake, cook, craft, and sew.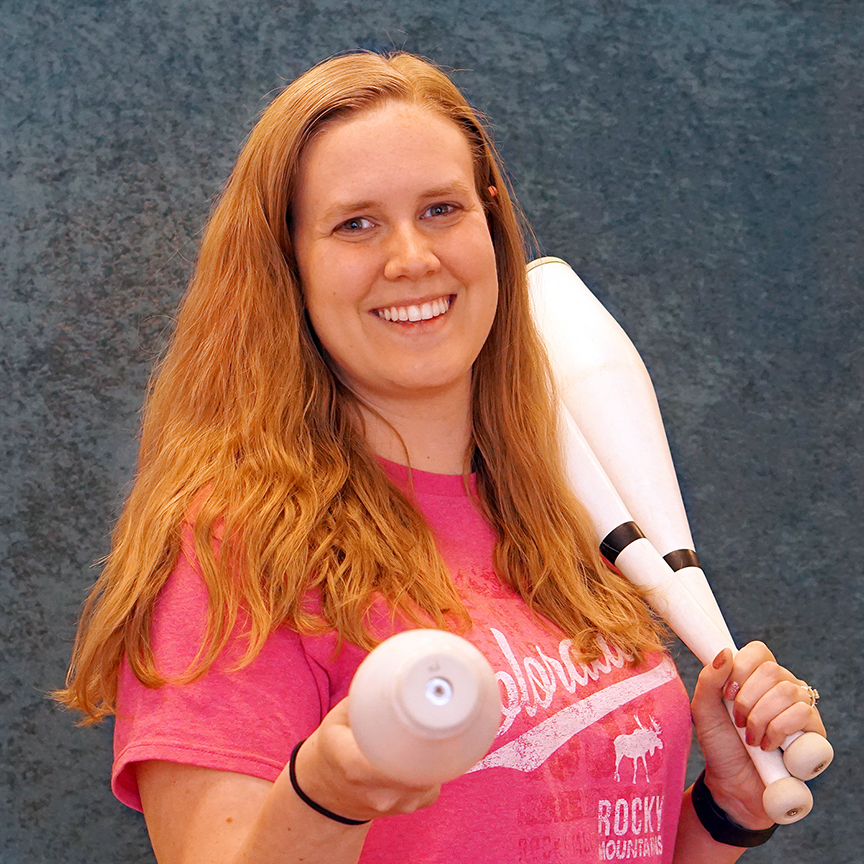 Christine Johnson

Thursday Rec. Club Coach
Coach Christine (Johnson) Therens (JH Class of '09) invested eight years of her childhood in the company and graduated as the first senior to never have been in Ultimate Club or served on the SLT. However, Christine asserts that the company deeply affected her life, enjoying abiding friendships and a way to belong and to supplement her middle & high school years which focused on the theatre arts. Last year, Christine volunteered with fellow grad Erica Liddle to help choreograph and perform with the Lost is Found (LiF) ministry, and now she's eagerly embracing her role as Thursday Rec. Coach. Christine has a Psychology degree from UMD and is Special Education Paraprofessional at Creek Valley Elementary in Edina. On 8/3/19, Christine married her fellow marching band "Bulldog" and college sweetheart, Scott Therens. They live in Edina with their cat, Totoro.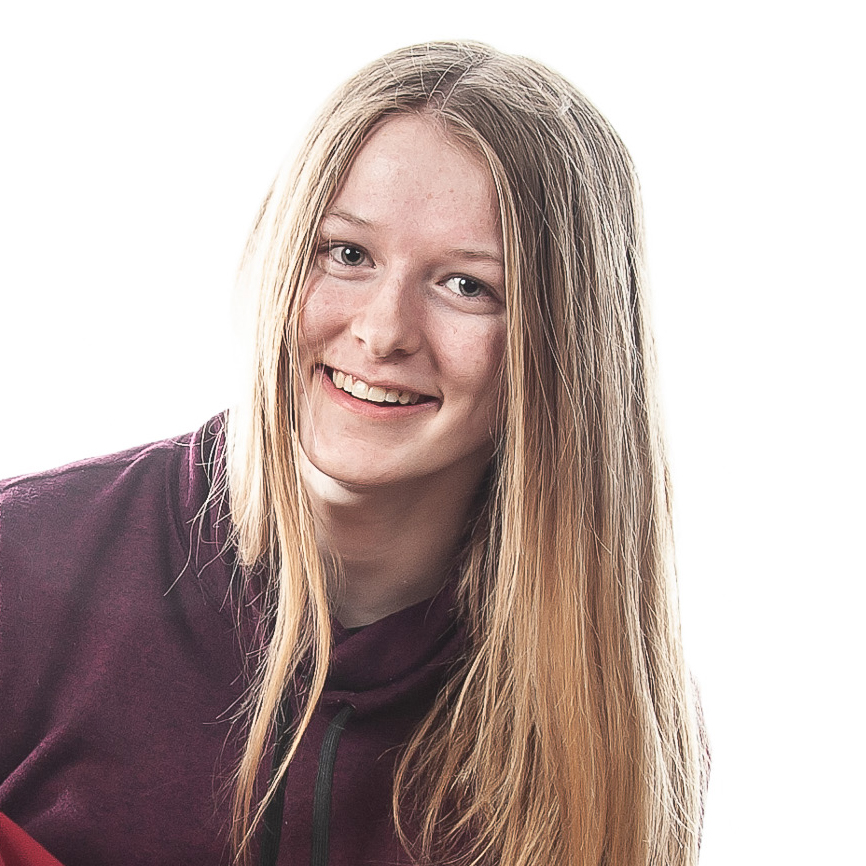 Kayla Malmgren
Thursday Rec. &
Mon. Night Coach
Coach Kayla Malmgren (Jughead Class of '20; 1st-year excitedly joins the team as coach for Tuesday Rec. Club, Monday Night Club, and MEA Camps for the '22-'23 school year. She is currently studying English Ed. at Gustavus College and is even the President of the Juggling Club there! When not taking advantage of Gustavus' high ceilings and open spaces during her frequent juggling practices, Kayla is likely doing Improv Comedy or roaming the campus dressed as the school's mascot, Gus the Lion, for her on-campus job.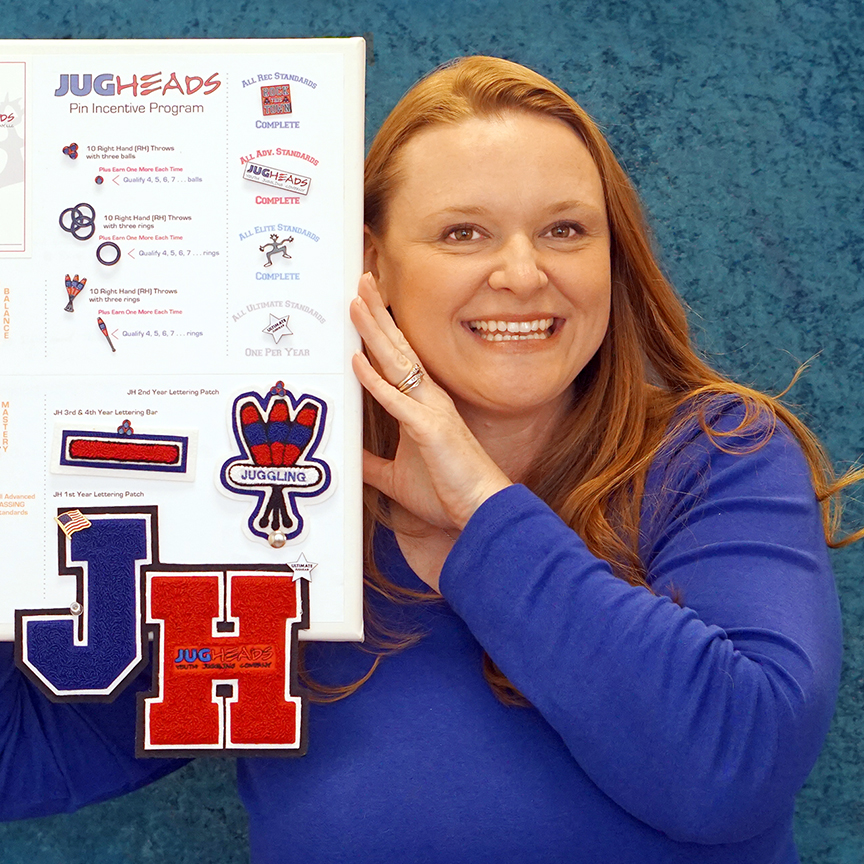 Joyce Miller

Friday Rec. Parent Specialist
Specialist Joyce Miller worked as a summer Rec. Leader for the Wise Guys program from 1994-1999 just as Paul was founding this company. Trained as a performer in music and mime (in addition to earning a B.S. in Nursing from Winona State), Joyce juggles her family (all three kids are Jugheads!), her 22-year marriage to Greg, part-time work with Health Partners, and volunteering at church and at our JBC the past two summers. This year, Joyce's title was upgraded from "Volunteer" to "Specialist" due to Paul's need for adult support and her wide skill set with children, parents, organization, choreography, and a heart for the company.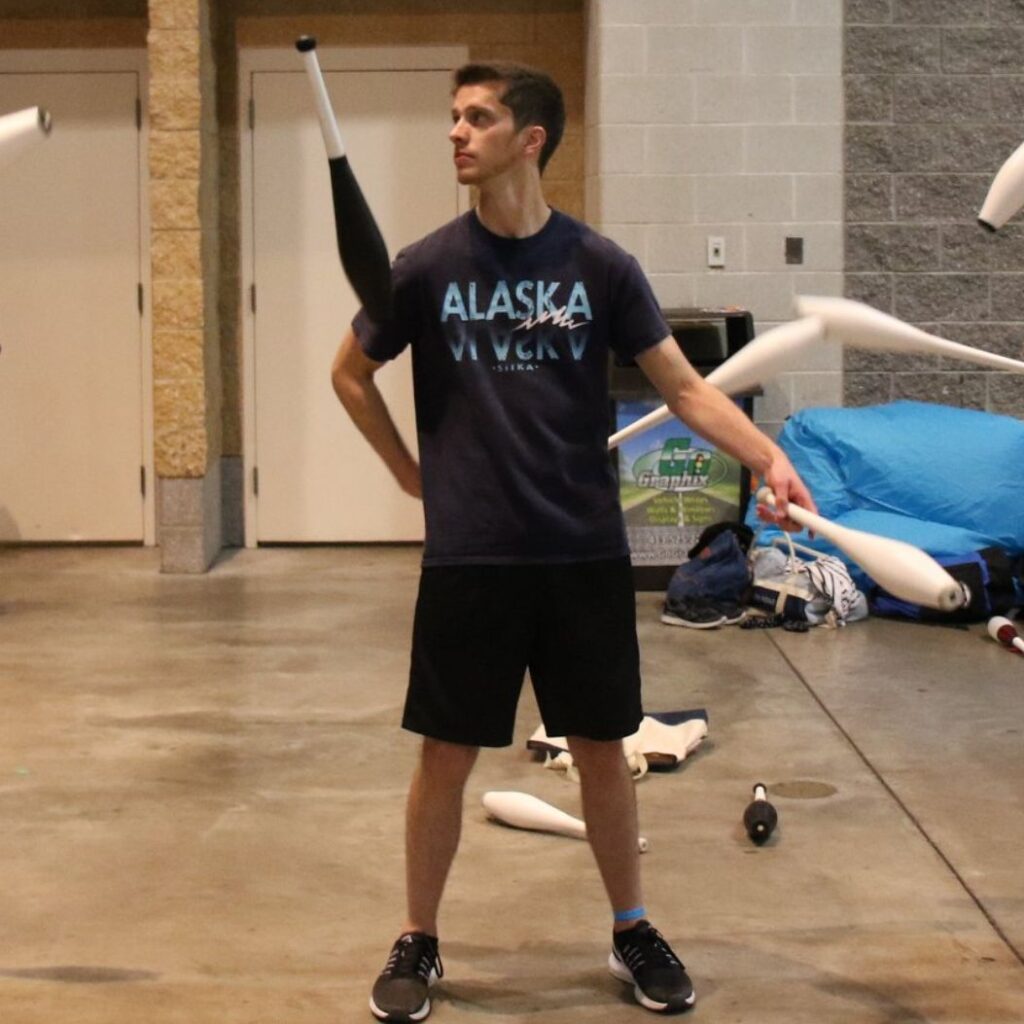 Jack Levy

Ultimate Club Specialist/
Specialist Jack Levy (JH Class of '11) is now our UC Technical Specialist. A six-year Jughead, three-time IJA Teams medalist ('09-'11), and State Fair Talent Contest Teens Division Champion (The Five of Clubs, 2010), Jack will supplement Erica's excellent UC coaching by meeting weekly with pairs of Ultimates to tweak and meticulously coach them toward improving solo & team technical juggling skills. He was inspired during the pandemic shut-downs to return to coaching (he coached Summer '14), and his interest preceded the knowledge that this year's team has sights set on competing in IJA Teams once again in 2022. But far from current competition goals or his own juggling accolades, Jack attests that his memories as a Jughead and love of being a student leader and summer coach are the heart of his motivation to give back to the company that he loves.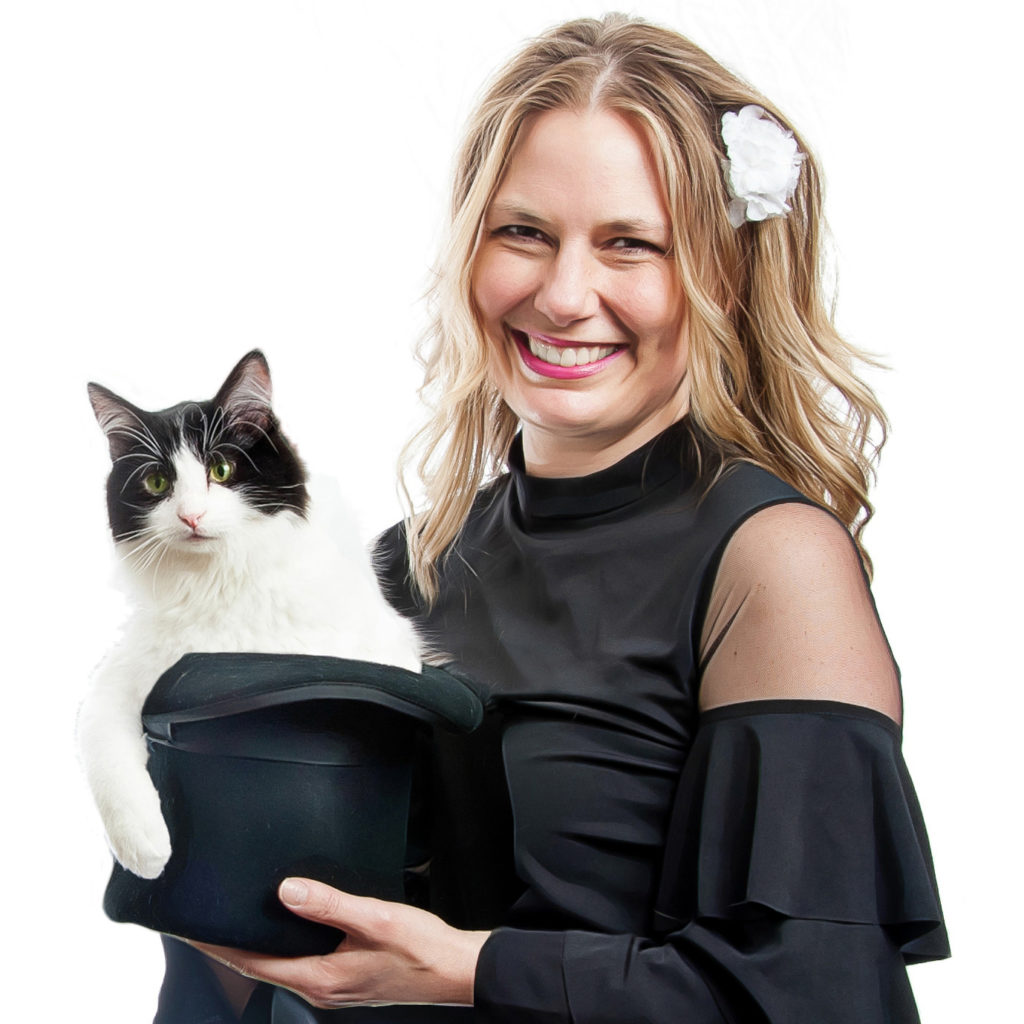 Operations Manager Wendy Arneberg
Wendy Arneberg met Paul just before he learned to juggle, began dating him right after he learned to work with kids, and has been at his side since the start of his career and in every company adventure. She has a degree in English from the U of MN and left her graphic design career in 2004 for a more balanced life. Wendy runs our home office; produces Juggle Jam; manages the Arneberg home; wrangles their sometimes wild yet super three-year-old cat, Chip; and opens their home to seasonal foster kittens. In 2018, Wendy launched Kleynhuis, an Amazon-based business selling her invention of strainers to make homemade Greek yogurt.